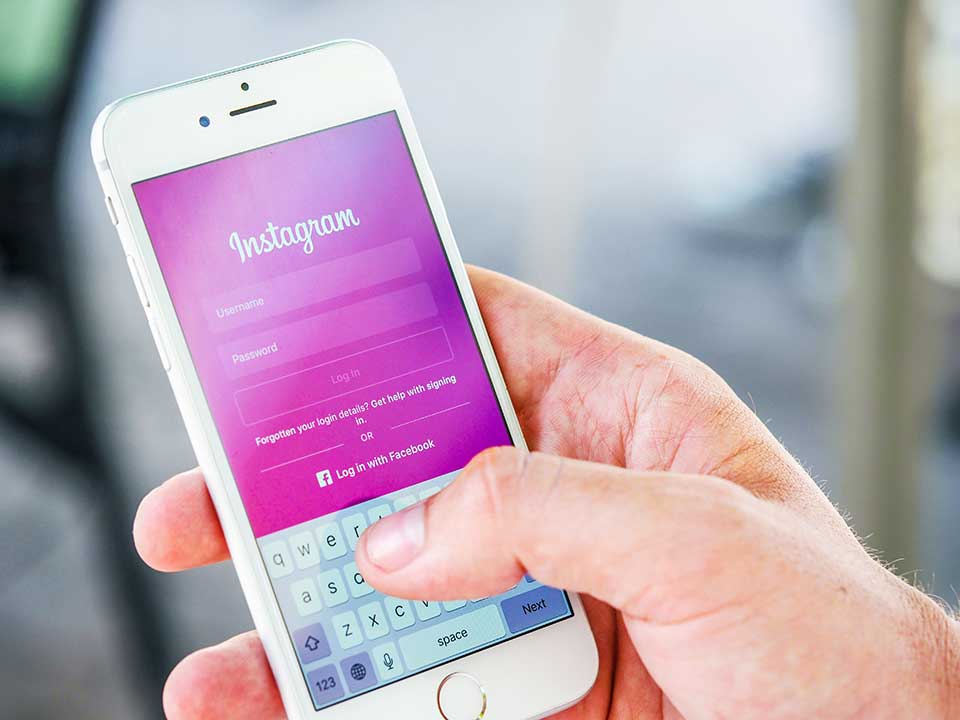 6 Ways to Increase Your Instagram Engagement
Gone are the days when traditional marketing practices are all your business needs to succeed. If you sell any kind of product, have a story to tell or want people to recognize your brand, you need an Instagram account. A strong social media strategy is vital for success, so we've put together 6 tips to help you increase your Instagram engagement.
1. Talk to followers.
When using social media for your business, it's essential to engage with followers as much as possible. For one, it will make your company feel less corporate and more human. It will also encourage users to share and comment on your posts, which will then make it easier for other users to find your brand and follow it.
A few simple ways to engage your followers include:
Respond to questions: Responding to followers' questions is one of the best things you can do when engaging users. It shows you are concerned about their needs and active on your account.
Like comments of praise: A simple "thank you!" or liking a comment of praise goes a long way.
Ask for followers' feedback: One of the best ways to engage your followers is to actually TALK to them. Ask for feedback on your product or service and connect with users who comment.
The Instagram algorithm prioritizes content with higher engagement, so it's crucial to engage with followers in order to appear in as many feeds as possible!
2. Use relevant hashtags.
Hashtags are essential to reaching your target audience and are a simple way to categorize your content and make it easier for others to find.
Some of our best tips for using hashtags are below:
Don't overdo it: Five targeted hashtags are better than 25 random ones.
Avoid overused hashtags: Overused tags such as #blessed or #love are so overwhelmed with images yours will surely be lost in the pack.
Don't spam: Keep your hashtags relevant to the image you're sharing.
Create a branded hashtag: Branded hashtags are specific tags that only apply to your brand. They could include your name, a product or something special you've created to track conversations and shared images across Instagram
Find more tips to for using hashtags here.
3. Share images.
Everyone loves basking in their fifteen minutes of fame! Consider reposting images your followers post on their personal feeds. This gives you the opportunity to show you're listening and helps to promote your audience to others. They'll love the gesture and may continue to share your product with their followers in the future!
4. Hold contests.
One of the best ways to interact with your audience is to ask for it and one of the simplest ways to do that is with a contest. People love the chance to win!
Some fun contest examples include:
Like and/or comment to win: Ask followers to like and/or comment on an image to win. Set a deadline and choose a winner.
Photo caption contest: Post an interesting photo on your feed and ask fans to post their caption in the comments.
Tag a friend: ask users to tag friends in the comments of your post for a chance to win a prize.
User generated content contest: Ask followers to post a photo using a branded hashtag. You'll collect content from fans that you can share across your social channels and consumers will have fun sharing images for a chance to win!
Most importantly, when running an Instagram contest, make it easy for users to enter. Remember users are primarily on mobile devices, so your contest entry process should be as easy as possible. Minimize the amount of taps and typing required to enter to maximize your number of entries. And don't forget to pick a prize!
5. Tell stories.
If you're an experienced Instagram user, you are already familiar with the Instagram Stories feature. It's a feature that sits at the top of a user's feed and lets them see several posts in a row from the same account.
This is a wonderful opportunity for businesses! You can now put together several images to tell a story rather than having to convey your message in one single image. Instagram Stories also allows you to show a more "real" side of your business. Behind every small business or large corporation is a group of normal people working hard for a common goal. Instagram Stories allow you to highlight this aspect or your business. Highlight an employee or share the day to day procedures that make your company tick.
Instagram Stories differ from your usual Instagram posts in a few of the following ways:
These images flow from on to the next in a slideshow format.
Each image is erased after 24 hours.
Other users cannot see comments but individual users and directly message you in response to your story.
6. Use Instagram Insights
Like Facebook, Instagram Insights offers quality information about the people following and interacting with your Instagram account.
These include:
Impressions: How many times your content was viewed.
Reach: The total number of unique accounts that viewed a piece of content.
Website Clicks: How many clicks the link in your business profile has received.
Follower Activity: How often your followers are on Instagram daily.
Video Views: How often your video content has been viewed.
Saves: How many people have saved your posts.
Instagram Insights also include information on your audience's demographics such as where your followers come from, their age and their gender.
If all of this seems confusing to you, don't worry. We can help! BG Digital Group is a full-service, digital marketing agency and can help your business with advertising on Instagram and other platforms. Schedule a time to chat with us soon so we can help grow your business for a profitable 2019!