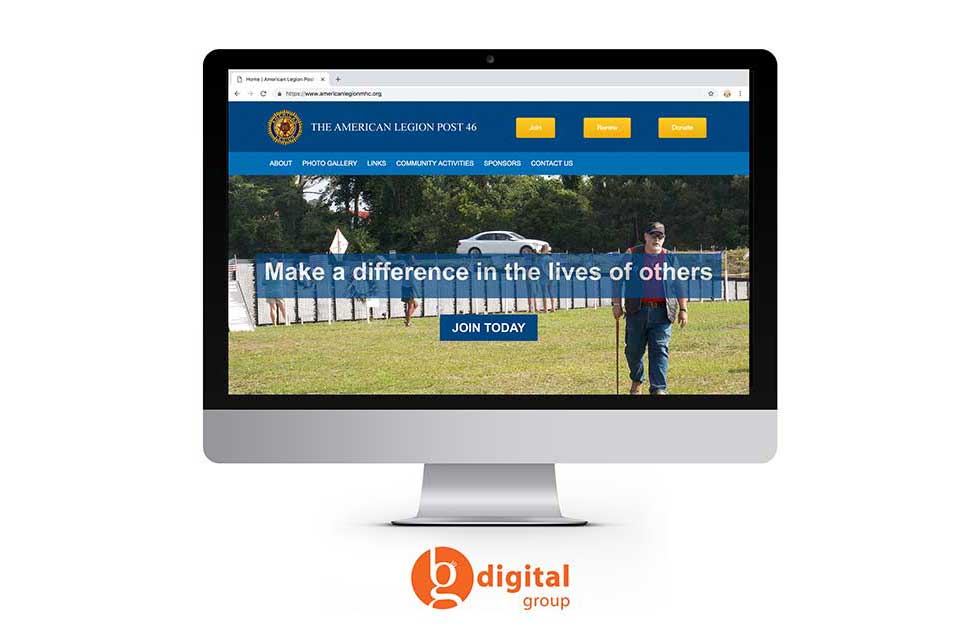 Website Launch: Morehead City's American Legion Post 46
We had the pleasure of creating a brand new well-designed, SEO-friendly, and mobile-responsive website for American Legion Post 46 in Morehead City. The American Legion was chartered by Congress in 1919 and is the largest veteran's organization in the world. It consists of 55 Departments, which include the 50 United States, the District of Columbia, France, Puerto Rico, Mexico, and the Philippines and has more than 14,000 Posts and more than 2.4 million members!
Post 46 is the local Morehead City chapter and is an organization of veterans helping veterans, families, and our community. Needless to say, we were honored to assist in creating this amazing organization a website that would allow them to serve even more veterans and their families.
When developing the website, we first created a clean design, incorporating an expert marketing strategy and extensive keyword research. This allowed us to then work with The American Legion Post 46 to create quality content that would build brand awareness.
Next, we utilized the best Search Engine Optimization (SEO) practices to optimize the website by adding meta descriptions, headlines, and keywords to strengthen and broaden The American Legion Post 46's search visibility. We also utilized quality subpages that allow users to easily find the services available to them.
To see The American Legion Post 46's new website for yourself, visit americanlegionmhc.org and learn more about this incredible organizing. If you are interested in speaking to our team regarding Website Design, please call us today by phone at 252-726-0169 or by email at sayhello@bgdigitalgroup.com to speak to one of our specialists for further information!