Cheryl Pigott
President
Cheryl really enjoys helping others and it shows in her devotion to ensuring that our clients have all they need to make their business marketing successful. Her background in marketing and advertising unfolded after graduating with a B.A. in English and Professional Writing from Old Dominion University. Before starting her own business, Cheryl gained experience working in public relations and marketing for a Fortune 500 company and a nationally known non-profit. When her family moved back to the Eastern North Carolina area, Cheryl saw the need for a local agency and worked tirelessly to start one herself. Cheryl believes in creating marketing that makes sense and encourages every member of our team to deliver their highest quality work while taking care of those who trust us with their business. Cheryl's greatest achievement is being mom to four awesome kids and wife to a wonderful husband. She can often be found volunteering on mission trips, traveling, running and spending time outdoors with her family.
Susan Yates
Art Director
Susan is BG Digital Group's creative backbone. A multi-award-winning designer, Susan uses her incredible talents to design advertising and marketing collateral for BG Digital Group and our clients, as well as lending an eye for detail to our social media and web design departments. Prior to working with us, Susan gained experience helping businesses ranging from retail to real estate. As an established photographer, she uses her skill set to approach each project with an attention to detail and a sharp eye for composition. When she's not in the office, Susan can be found fishing with her family and Instagramming her adventures along the way.
Krista Boyette
Account Executive
Krista is BG Digital Group's resident marketing strategy connoisseur. A graduate of ECU, Krista kickstarted her marketing career with us nearly ten years ago. Since then, she has gained marketing and website experience across various industries including, hotels, restaurants, retail, and home improvement. She and her family are back in eastern North Carolina and Krista is once again leading our clients while delivering excellent customer service. When she isn't overseeing digital marketing strategy and execution, Krista can be found traveling with her family, curled up with a good book, or cheering on her beloved Pirates!
Tiffany Taylor
Account Manager
Tiffany Taylor comes from a long line of professional fishermen with her ancestors dating back to the small NC islands of Shackleford Banks. Her previous work experience ranges in client management services through her time at a local college foundation managing donations, digital media, and organizing events including a fishing and golf tournament and foreign film festivals. Tiffany has a passion for service and works within her local church where she has been in charge of hospitality for several years. She has also volunteered with a domestic violence shelter. Lastly, traveling with her husband, David, has been monumental for personal growth; however, more than anything, being a mother to her daughter, Kenna Claire, has been her greatest adventure to date. Tiffany is excited to assist our clients on their new journeys to marketing success.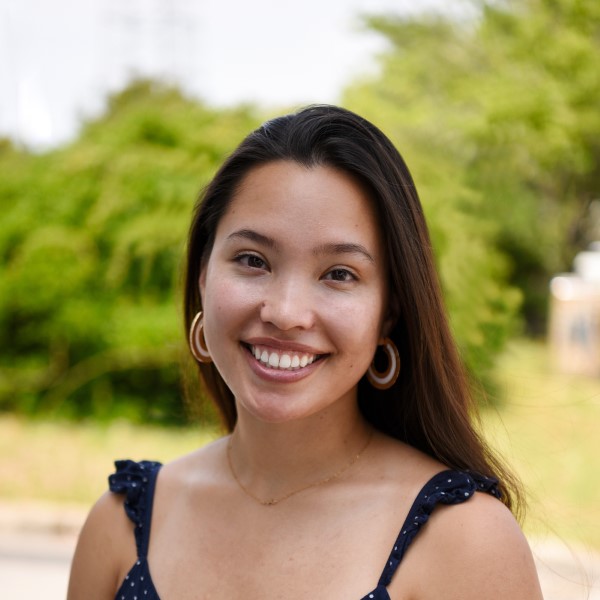 Erin Derry
Social Media Manager
Erin is BG Digital Group's social media manager and self-proclaimed IG Reel Queen. Erin started her journey with us in her senior year at ECU as our social media intern. Before she became a permanent installation on our team, she developed and executed advertising campaigns, created engaging website content, and has learned what it truly means to create marketing that matters. Besides the day-to-day management of campaigns and ensuring brand consistency for accounts spanning a wide range of industries, Erin is also responsible for ensuring a positive customer service experience and creating actionable plans to both grow and maintain followers through popular social media platforms. When she isn't in the office, you can find Erin eating chicken salad from the Friendly Market, cheering on the Morehead City Marlins, or enjoying the sunshine at Fort Macon!
Chynna Raynor
Inbound Marketing Manager and Copywriter
Chynna is BG Digital Group's inbound marketing manager and copywriting extraordinaire. She has a passion for helping businesses grow, succeed, and better understand their target audience through marketing strategies. Always eager to learn, Chynna enjoys delving into videos and articles about upcoming features and tools related to the marketing industry. In her free time, Chynna cherishes time with her family and friends, eating at local restaurants, and watching crime documentaries with her pup, Oakley.
Susan Driggers
Web Developer
Susan is BG Digital Group's web developer; whose advanced coding techniques modernize websites to bring our clients the edge they need to succeed. Susan's focus is on improving web functionality and speed to develop optimum user-friendly websites. She also enjoys teaching clients how to perform internal website functions and to make minor changes and updates, giving them independence and control over their website. With over 10 years working in the industry and a thirst to stay current, you can be confident your website is in experienced hands.
When Susan is not collaborating with a client or working on websites, she entertains herself with a variety of online role-playing games. She loves peanut butter and hates politics.