10 Common DIY Website Mistakes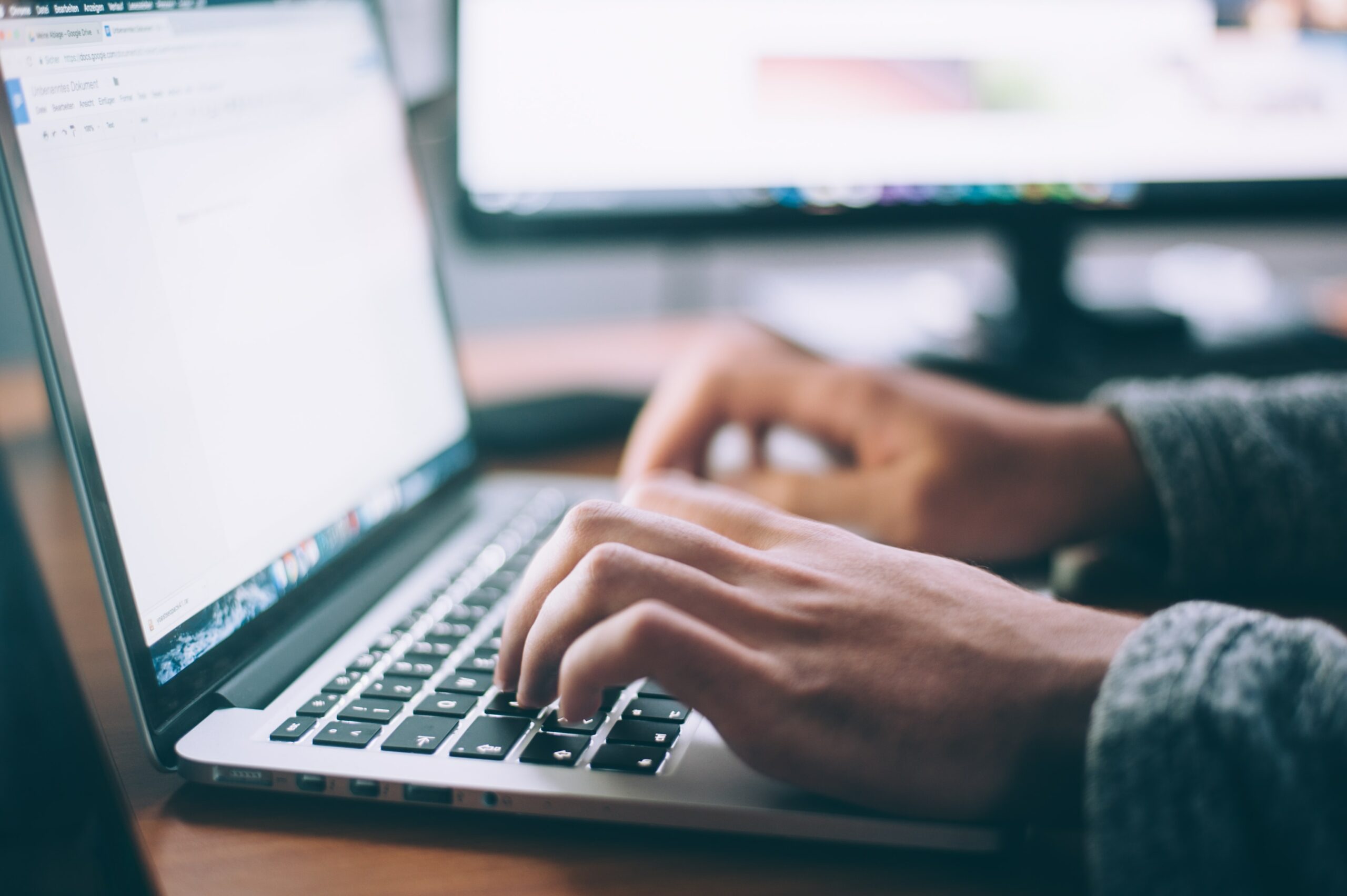 The Internet has come a long way over the past 50 years. From its birth in the 70s, dial-up in the 90s, and memes and cat videos of the 2000s, we now live in a time where all of the information of the world is right at our fingertips.
Even better, we have the resources to amplify our business's online presence and create DIY websites. With that being said, it's difficult for business owners to oversee daily activities, manage staff, review sales and your business's online identity. If your website is not driving the results you want, check out our list of common DIY website design mistakes and discover what's keeping your website from reaching its full potential.
1. Text that is too hard to read due to font, sizing, case, etc.
When it comes to website design, your site needs to be as clear as it is beautiful for your audience to respond to it. Even if your website has the most intricate fonts, you can lose viewers if they can't read it. Strategically selecting your website's font, sizing, and case can assist in creating a breathtaking website with a clear hierarchy of messages. Not only will it help to differentiate between types of messages, but it can also drive consistency between your site's pages.
2. Inconsistency in colors, layout, flow, text, images, or message
You've heard it before, but we'll say it again: consistency is key. Design consistency occurs when repeating elements of your website remain the same throughout the entire site. Your website will benefit because the user experience improves when you use consistency in your design. Even better, your website will also achieve visual, functional, and internal consistency when similar colors, layout, flow, text, images, and messages are echoed throughout your site.
3. Excessive use of images or text
Images are important to add to your website, but they can quickly add up. Too many images or too much text can slow the load time of your website, as well as overwhelm your visitors. This can result in a poor user experience, a high bounce rate, and a higher likelihood of lower rankings in relative search results. Balance is essential! Be sure to have an appropriate amount of text and images to properly describe your product or service.
4. Not following common web practices such as naming conventions, alignment, page sizing, hierarchy, etc.
Standard web conventions are website design best practices. They act as a set of rules for web designers to follow to ensure clarity, usability, and that the website meets visitors' expectations. Using best practices like appropriate naming conventions, proper alignment, page sizing, and the expected hierarchal arrangement of pages on a website all contribute to the overall user experience.
5. Pages not having enough good content
Your website serves a purpose: to teach users about your business and increase your sales. If your site doesn't have enough good content, you run the risk of increasing bounce rates and losing out on potential new customers. Make sure your content is readable, trustworthy, and up to date to ensure higher conversion rates.
6. The website is designed for the owner, not the client
Take a moment to think about your audience. What problems are they trying to fix that have led them to your site? You can create content that users consider being high-quality by making sure it contains the information they're looking for. What are their interests? Are there events or news stories that you can relate to your business? You can determine what subjects to write about by conducting keyword research. As you gain more visitors and bounce rates decrease, your site's Google ranking will improve and will be shown higher in search results.
7. Lacking mobile responsiveness
Mobile responsiveness refers to whether a website is designed to be functional and aesthetically pleasing on devices of different sizes, such as a laptop, tablet, or phone. With the majority of website visits in 2020 coming from mobile devices, it is imperative that your site is mobile-friendly. In fact, Google is taking this trend so seriously that they now index mobile sites first, then desktop sites. Make sure you're ahead of your competitors by improving your site's mobile responsiveness.
8. Not having a call to action or an action for the visitor to perform
A call to action is a key element on a webpage. It tells visitors to take the next step and make a purchase, subscribe to a newsletter, or contact your team. Without a clear CTA, visitors can get lost and leave the site without accomplishing their tasks. An effective CTA clearly communicates what the user can expect when they take the next step, therefore improving your click-through rate.
9. Not using analytics
Web analytics is the measurement and analysis of data to inform an understanding of user behavior across web pages. Through analytics, you can measure user activity like how many users visit, how long they stay, how many pages they visit, and much more. Understanding website analytics will provide insightful data that can be used to develop a better user experience for your visitors. Anything worth doing is worth measuring and understanding your website analytics is necessary to optimize for key conversion metrics.
10. Poor loading performance
Slow and steady may win the race, but that's not the case for your website! A poor loading performance can be a recipe for disaster. Things like unoptimized images, too many ads, and bad hosting can result in slower loading times. Make sure you're not missing out on earning more revenue by determining exactly what could be causing your site to slow down.
If your DIY website just isn't cutting it, we're here to help! BG Digital Group would be honored to help you create an engaging and responsive website that will attract your ideal client and increase your bottom line. Contact us today to get started!