Whitley Patient Advocates' New StoryBrand Messaging and Website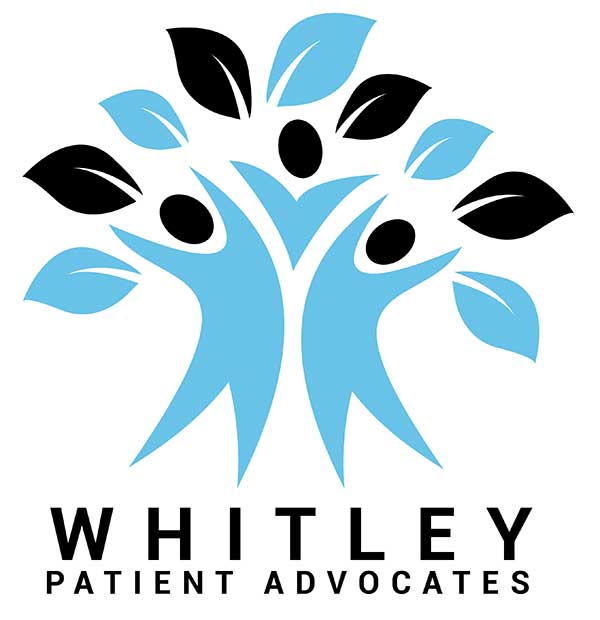 It's important when working with new clients to dive in and learn about their products and services and how they could benefit others. It takes time to understand the best way to craft messaging so that potential customers can quickly get what a business does and how they help. That's why StoryBrand is so awesome. It easily helps businesses breakdown the process of determining the best way to craft messages for potential clients. If you haven't read the book, check out "Building a StoryBrand" by Donald Miller.
Our newest client, Whitley Patient Advocates came to us to assist with their business launch. They specialize in assisting people through the healthcare system by providing help like understanding medical bills to creating a plan of action for seniors and their care. Whitley Patient Advocates' main goal is to help guide patients through the ever-changing world of health care systems and empower them to make the best decisions possible for care. If you haven't heard about patient advocates, it is a new service that is becoming a hot job in the United States and Canada. Patient advocates are the experts in information gathering, and through this process advocates ensure clients have the information needed to make the best decisions. Families can rest better knowing they are making unbiased decisions and also have someone that can step in during emergencies to help mom or dad.
We knew after speaking with Marilyn Whitley, the founder of Whitley Patient Advocates, that they would be a great business to implement the StoryBrand model. Why? Because it's a relatively new service and there is so much they can do. We needed to break down the overall message into something clear, concise and confusion free.  Marilyn read Donald Miller's book and soon understood the process we were working on for identifying their villain and hero. Because patient advocates guide people through the healthcare system, it was a natural fit as well.
Once we helped with developing her BrandScript and website wireframe, we were able to guide Marilyn through her content writing too. The StoryBrand model also helped us complete the project in record time for a business launch! From logo start to website finish, everything was completed in just under two months. Marilyn was always ready and responsive, which the made the process flow smoothly. I can only imagine how responsive she will be to the families that she assists!
For more details about StoryBrand and how we can help you craft your business' message, please check out our website or schedule a call. We're certified guides and are ready to help you eliminate confusion to help your customers find success with your product or service!