Stand Out with B2B Content Marketing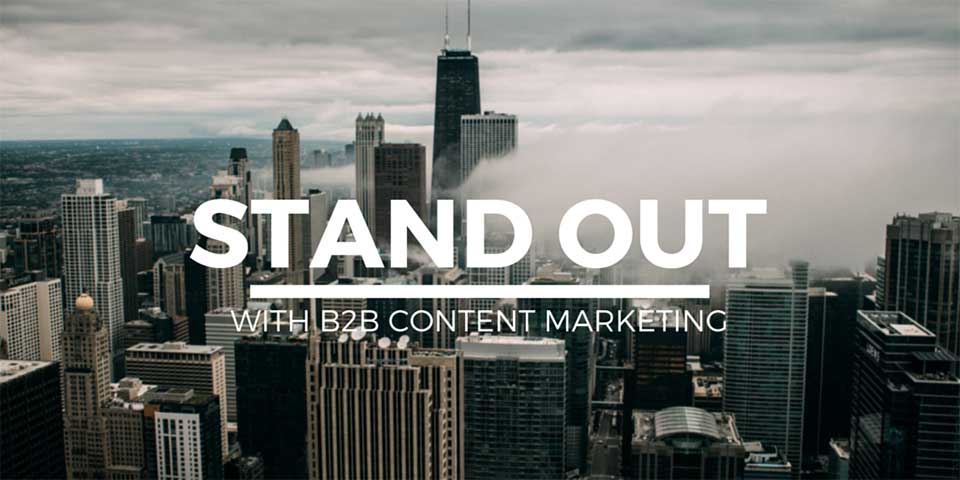 B2B content marketing is essential to success with branding your business. Content marketing is focused on creating relevant and consistent content that draws in and retains clients, making your clients aware of what's new with your services and marketing plan. For successful B2B marketing, it's not only important to orchestrate a plan, but to enact it with wide-exposure, reaching new and old clients locally and nationally. Here are few items to consider when devising the most effective B2B content marketing strategy:
Organize your Content Marketing Strategy
In order to create a successful content marketing strategy, the number one way to strategize successfully is with wide internal exposure. Do this by making sure your team is organized and aware of your strategy and that everyone is on board with the same goals and viewpoints.
Create and Share Unique Content
One way to make your content marketing strategy stand out from the crowd is to make sure your business avoids repetition and keeps the content exciting. Using visuals with emotion and meaning always helps to engage other businesses, and paint a picture of who you are and what service you provide.
Planning, planning, and more planning
You may have the greater plan in place for the end goal of your business' lifetime, decade, or year, but what about the specifics of your week and month? It's so important to plan each step, right down to how content will be shared and what theme will be capitalized every month.
Team Meetings
It is important to have weekly content planning meetings to share ideas with everyone on your team. This helps not only boost the amount of unique content to be shared, but also create a better brand voice for your company and helps each team member to be on the same page.
At BG Digital Group, we have all the knowledge to help your business market to other businesses. From creating unique content to gaining business exposure, we can be sure to make a strategy that will take your business to the top of the B2B marketplace.