Small Business Tip: How To Gain Remarkable Team Members in 2020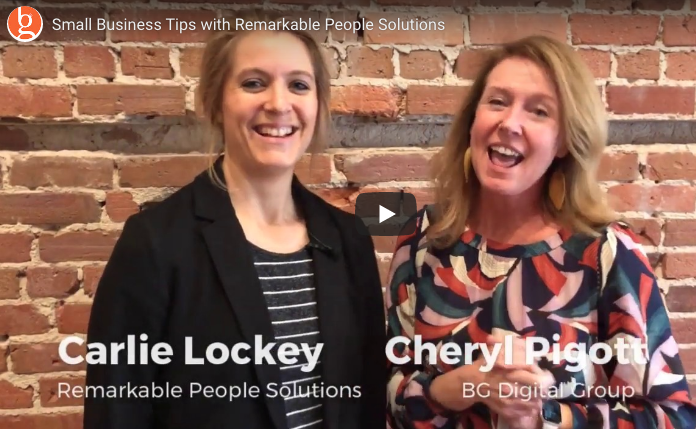 In the United States, there are over 30 million small businesses. At BG Digital Group, we care about these small businesses and ensuring they are saving time and money with marketing and advertising strategies that really work.
We also care about the general health of small businesses and that means hiring the right team members. Remarkable People Solutions came to us for help with their business launch. Since their services can be challenging to grasp, we suggested implementing the StoryBrand formula to ensure their marketing message was full of clear, concise details about how they can help other small businesses owners. First, we met in a strategy session to learn about their business, problems their potential customers face and how they guide them to solutions. After that strategy meeting, we worked with RPS to develop their BrandScript. This is their guiding doctrine for their overall messaging. Then, we worked to develop their one-liner and homepage of their website. After all was tweaked and approved, we began programming and eventually launched the final product in late 2019.
We became huge believers about what Carlie, the owner of RPS, does for her clients after we filmed her testimonial videos for the website.  Eventually, we experienced her problem-solving skills first-hand when we contracted RPS to help us find new, remarkable team members. We found the right person quickly and easily with minimal effort on our part. Carlie did all of the hard work behind the scenes!
As we start 2020, we believe that strong businesses need engaged team members and we wanted to highlight Carlie and her business, Remarkable People Solutions, as a solution for our fellow small businesses. In our video below, Carlie gives a quick tip on hiring that all small businesses can use to get remarkable team members this year. Contact Remarkable People Solutions to ensure your next hire is exactly who your business needs.