Reaching a Younger Travel Audience Through Visual Search
You may have noticed marketers attempting to figure out how to market to millennials, those born between 1985 and 2000, and it seems that the big international brands are making strides with this segment of our population. Most feel it's difficult to reach millennials because they're unplugging from the traditional ways that advertisers have in the past reached their target demos. Many millennials are going off the grid, in a sense, and are being more careful with their money; only choosing to buy mediums that interest them.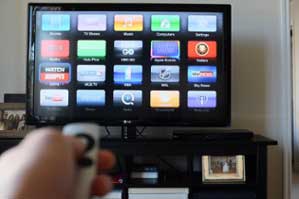 While millennials are getting rid of cable and opting to stream their movies and favorite television shows, broadcasters are scrambling to figure out to how reach them and still make money. Smart marketers are realizing that traditional advertising venues fall short and are turning to social media campaigns and mobile websites to engage them. When it comes to the tourism industry, millennials like to travel and are more likely to use social media and digital means to research destinations prior to a visit.
Make a visual search of your favorite beaches, like #OBX and you'll see over 350,000 Instagram images or over 4,250 images of the #CrystalCoast. Recently, tourism based entities have gotten very creative with their use of hashtags to encourage social media users to help get the word out about their areas. Within the past three years, hashtag use has become the norm and most people are now familiar with the visual search trend. Cities and state tourism authorities are now playing catch up capitalizing on the promotional side of travel hashtags. Take Richmond Virginia for example. If you have traveled to their city recently you have seen street light banners proudly displaying #RVA everywhere. This campaign was started to rebrand downtown Richmond and capitalize on a quick way people already referred to Richmond, Virginia in social media circles using the initials RVA. The campaign took off and there are currently over 700,000 posts on Instagram alone touting the hashtag allowing others to see the beauty of Richmond through the eyes of its biggest fans.
Another great example of visual search campaigns is Visit Dallas campaign called #DallasBig. This takes off on the idea that everything is bigger in Texas and so are the sites in Dallas, Texas.
A great example of how young people use visual search and hashtags is in the planning process of their vacations. Recently, Bellagurl's award-winning social media manager, Carrie Hammill, took a trip to Madeira, Portugal. In the planning process, she searched #Madeira, #MadeiraIsland and #LisbonPortugal to help her see the points of interest that fit into her style of travel, which incidentally involves wine tours, foodie tours, shopping and lots of art. Carrie is your typical millennial, married with no kids at this point, and is a family demo that many tourism marketers are trying to reach. After doing a quick search that garnered over 3.45 million results, Carrie discovered the colored doors of Portugal and wanted to ensure that her stops included many of their doors. Along the path, she
visited restaurants and shops and snapped many Instagram photos that also used the hashtag, further helping market Portugal's beautiful assets to the world's travelers.
Additionally, young brides are using visual searches through destination wedding hashtags. They are gathering ideas and viewing real pictures of potential venues – not just the ones made by professional photographers for use in advertising. Do a search for #OBXWeddings and view a campaign set up by Bellagurl for the Outer Banks Wedding Association that is now garnering over 500 posts just for weddings on the Outer Banks.
Young people are changing the way everyone searches and posts and marketers are quickly tailoring campaigns to capitalize on these trends. If your business markets to tourists, perhaps working with a marketing agency that specializes in social media and mobile websites would be the first step to reaching out to this growing audience. Bellagurl is an award-winning digital agency that has helped many in the tourism industry increase their reach online and we can help yours too.