Instagram Launches Reels: 3 Things You Need To Know For Your Business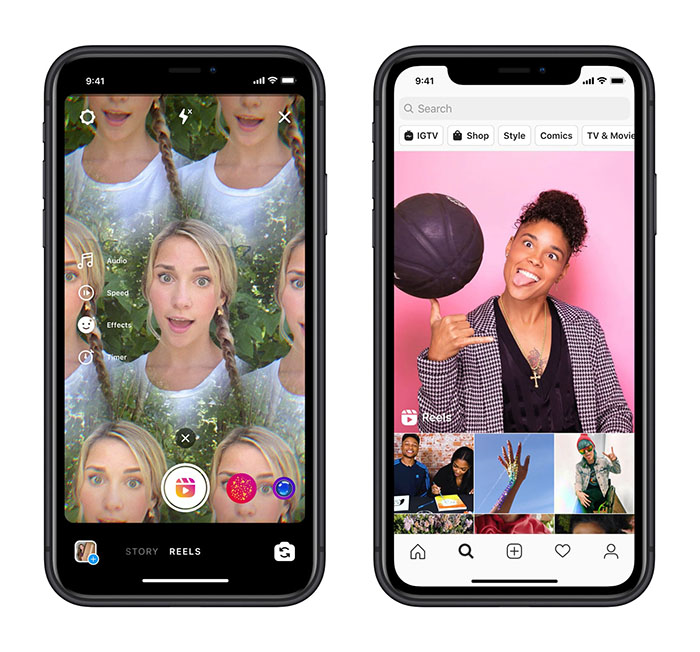 Recently, Instagram launched Reels, which allows users to create and edit 15 second video clips set to music. With 89% of marketers saying Instagram is critical to their marketing efforts, Reels will be a great addition to IG's current engagement options. Instagram already boasts huge global engagement rates and Reels will only add to that.
According to Entrepreneur magazine, the introduction of Reels is a direct attempt to combat TikTok and its massive growth over the past year. Since its release in 2016, TikTok has garnered more than 800 million active users worldwide. The debut of Instagram Reels is convenient due to TikTok facing security backlashes from the United States government.
What do you need to know about Instagram Reels? Well, here are three quick facts.
Reels combines all of TikTok's best features and offers them in the place where you already create your regular posts. The goal is to keep you on one extremely popular app where all of your followers are and not leaving to post on a new app where you have to reestablish and find new followers.
Creating a Reel is like creating a Story on Instagram but Reels have a few newer features. When you upload a Reel, it is automatically shared to the Reels section of Explore. All the Reels you create will also be viewable in a dedicated section on your profile just like IGTV posts.
Placing the Reel in the Explore section of Instagram allows content creators to find their audience. Explore is key to Instagram's strategy and reaching a much wider audience for influencers.
As a business owner, think of clever ways you and your team can utilize Reels. If your business is already utilizing Stories to increase engagement for your posts, Reels could be a fun way to further that engagement. Below are some ideas for introducing Reels within your Instagram marketing strategy.
Create fun instructional videos showcasing your product
Show a fun side of your team by showcasing employees & their talents
Highlight recent work for a client through a vibrant video mix
When Instagram introduced Stories to rival Snapchat, it became widely successful. Later IGTV was developed to compete with YouTube so there is no doubt that Instagram will ensure Reels is just as successful.
If your business needs assistance planning and implementing your social media strategy, contact us today! BG Digital Group has a team ready to help your organization grow engagement and reach in its social space.