BG Digital Group New Summer Intern Caroline Wagner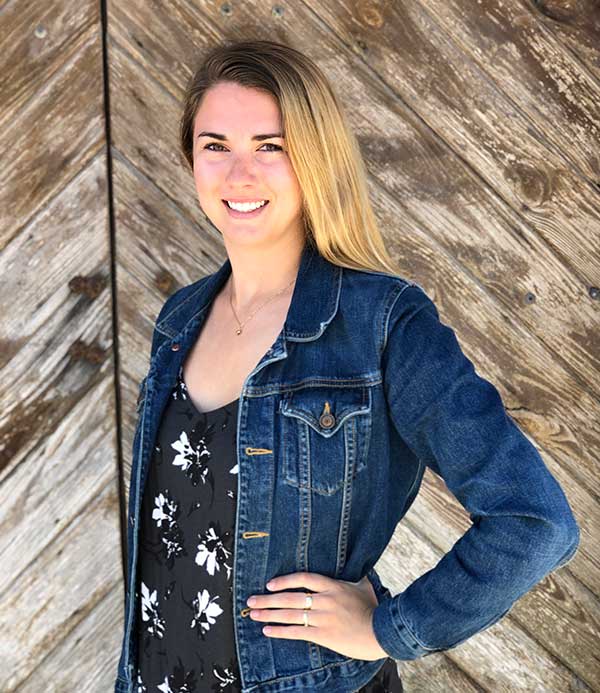 At BG Digital Group, summer not only means warmer weather and more days spent at the beach, but also new interns! BG Digital Group's internship program offers many different opportunities to gain new experiences and grow professionally.
Caroline Wagner is one of our new interns that will be spending the summer with us here in Morehead City. Caroline is a native of our Crystal Coast and will begin her Junior year at The University of North Carolina at Chapel Hill this upcoming fall. Caroline is pursuing a degree in Advertising and Public Relations with minors in Information and Library Studies and Studio Art. Caroline is a member of the Public Relations Chair of Alpha Delta Pi. She is also a member of Carolina Women in Business. Her favorite thing about attending UNC is the flexibility of her schedule, the campus scenery, and the opportunities to get involved around campus. When Caroline is not interning at BG Digital Group, you can most likely find her out on the boat fishing, or channeling her inner creativity through painting and drawing.
As a Morehead City native, Caroline is excited to be spending the summer in her hometown. In past years, she served as a Tournament Assistant for The Big Rock Blue Marlin Tournament. The Big Rock Tournament was voted the top event on the Crystal Coast, attracting thousands of people and world-wide attention to Morehead City and the Crystal Coast. The tournament celebrates it's 61st year this year and helps area non-profit charities with monies raised during the week-long event. Being a part of The Big Rock Tournament is a natural fit for Caroline since she has a passion for community service, sportfishing and boating. Caroline's favorite part about living in Morehead City is how relaxed and beautiful it is here. She also loves that there's never much traffic, making it the perfect beach town.
As well as interning with BG Digital Group, Caroline is also a returning Rental Department Intern for Coldwell Banker Spectrum Properties in Atlantic Beach. With this internship she is responsible for handling rental inquiries, creating bookings, creating marketing strategies, and promoting each rental property on different social media platforms.
Caroline is hoping to gain hands on experience through this internship, while focusing on the more creative side of the business. Caroline has already taken on her first assignment as an intern and is currently working on attaining her Inbound Marketing Certification. With the internship, Caroline will be exposed to many different aspects of marketing including: agency account services, digital and social media advertising, graphic and web design, and social media management.
After graduating in 2021, Caroline's dream job would be working with advertising and marketing in a setting that would consist of office hour flexibility, along with a variety of tasks that would make up her day, which would provide the flexibility she desires to pursue her other passions.