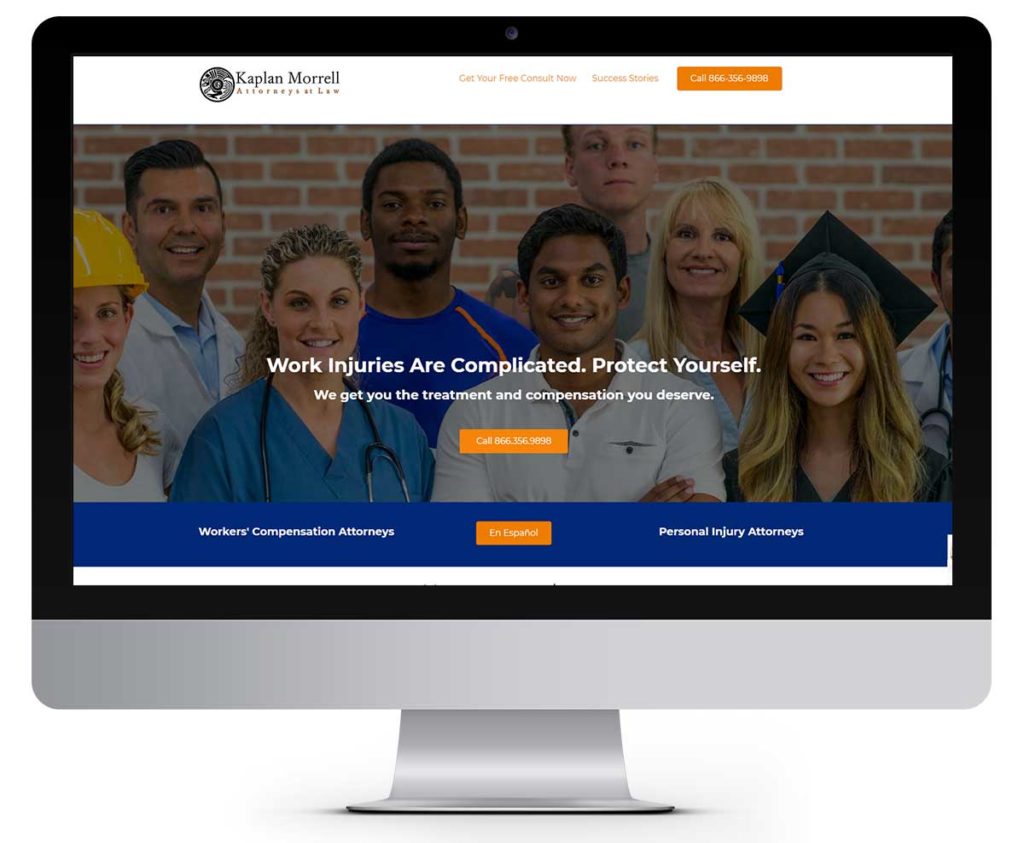 A StoryBrand Website Launch: Kaplan Morrell Attorneys at Law
We recently had the pleasure of creating a brand new mobile-responsive, SEO-friendly, and StoryBrand website for Colorado's Workers' Compensation Lawyers, Kaplan Morrell Attorneys at Law. Kaplan Morrell has been helping injured and disabled workers obtain the rights and benefits they are due under the workers compensation, social security disability, and employment laws of Colorado and the United States for over 20 years and we were delighted to help them create a new and engaging website that would allow them to reach even more workers.
When developing the website, we first created a clean design implementing the StoryBrand formula. StoryBrand is a process that helps clarify a business' marketing message through simple storytelling. With consumers being bombarded by approximately 3,000 advertising messages a day, it is more important than ever to ensure a brand's message is engaging enough to break through the noise. This StoryBrand model is a 7-part framework that acts as a filter to help make a business' messaging clear so it's easy for customers to become engaged. When businesses implement this formula into their website and messaging they see an increase in sales, leads and customer retention.
After finalizing the design, we utilized the best Search Engine Optimization (SEO) practices to optimize the website by adding meta descriptions, headlines, and keywords to strengthen and broaden Kaplan Morrell Attorneys at Law's search visibility. We also utilized quality subpages that allow users to easily find the services available to them.
To see Kaplan Morrell Attorneys at Law's new website for yourself, visit kaplanmorrell.com and learn more about this incredible organization. If you are interested in speaking to our team regarding Website Design, please call us today by phone at 252-726-0169 or by email at sayhello@bgdigitalgroup.com to speak to one of our specialists!