2021 Father's Day Gift Guide of the Crystal Coast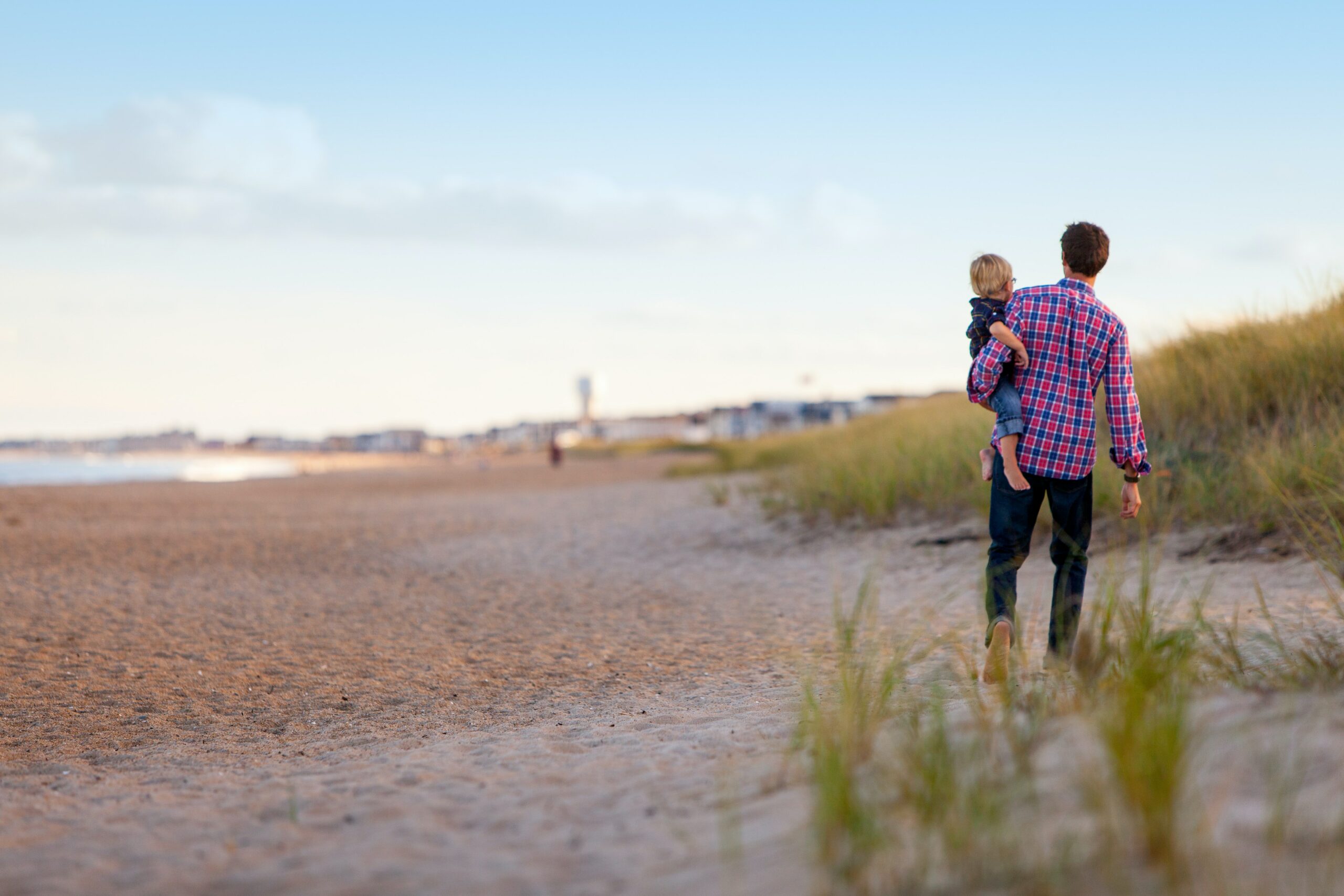 "I don't need anything for Father's Day." – literally every dad ever. But let's be real: showing up empty-handed isn't really an option. After all, how do you NOT get something for the guy who taught you to ride a bike, checked for monsters under your bed, and snuck you sweet treats when Mom wasn't looking?
That's why we collected some of the best gifts on the Crystal Coast for your favorite guy, whether he's your dad, grandpa, or amazing husband and father to your kids. Read on to discover what hidden gems lie in the best Father's Day Gift Guide of the Crystal Coast.
Blue Ocean Market
If your dad is all about the water, you have to stop by Blue Ocean Market! Not only do they carry BOM gear, but they also carry Toadfish products like the PUT 'EM BACK Oyster Knife and Non-Tipping Can Cooler. You read that right: NON-TIPPING. That means it's spill-proof, accident-proof, and most importantly, dad-proof. With two locations in Morehead City and now Atlantic Beach, you can stop by and grab Dad's gift the next time you pick up some of the freshest seafood on the Crystal Coast!
AB Surf Shop
From the shortboard revolution, to tri-fin board experimentation to longboards coming back in style, AB Surf Shop has been on the forefront of surfing and clothing trends from the very beginning. If your dad loves to ride the waves as much as the groms, you have to stop by the next time you're in Atlantic Beach! AB Surf Shop carries the surf brands and clothing that best exemplify our coastal way of life, and there's no better place to shop for your favorite beach-goer.
EJW Outdoors
Whether your dad is a hunter, angler, bicyclist, or general sportsman, EJW Outdoors in Morehead City has got you covered! With over 70 years of experience under their belt, EJW takes great pride in their vast knowledge and expertise on the outdoor lifestyle. From fishing rods to hunting gear, they've got it all! You might not know as much about the outdoors as your dad, so we suggest a pair of XTRATUF Boots! Dubbed the "Alaskan Sneaker", these boots have become the badge of ultimate preparedness and have proven to be a reliable partner through thick and thin, kind of like your old man.
Big Rock Store
Can you really call the Crystal Coast home if you haven't heard of the Big Rock Blue Marlin Fishing Tournament? Grab Dad a 63rd Annual Long Sleeve Performance Shirt to protect him from the rays as you follow along with the tournament this year! You can visit their website or stop by the Big Rock Store in downtown Morehead City to pick it up! Brownie points if you get a matching one for yourself, too.
Fishtowne Brew House
Dads and beer… it's a tale as old as time, really. Elevate your dad's beer tastes with a trip to Fishtowne Brew House in Beaufort! With 12 taps that feature year-round favorites, seasonal beers, and guest taps from other Carteret County breweries, we had to include this brewery in our Father's Day Gift Guide of the Crystal Coast. He can even take home a souvenir in the form of a 6-pack or Growler! May we suggest the Peanut Butter Brown Ale?
Whatever type of guy your dad is, we know that the Crystal Coast has the perfect gift for him! The only thing that will make it even better is that it's coming from you. From our family to yours, we hope that you all have an amazing Father's Day!